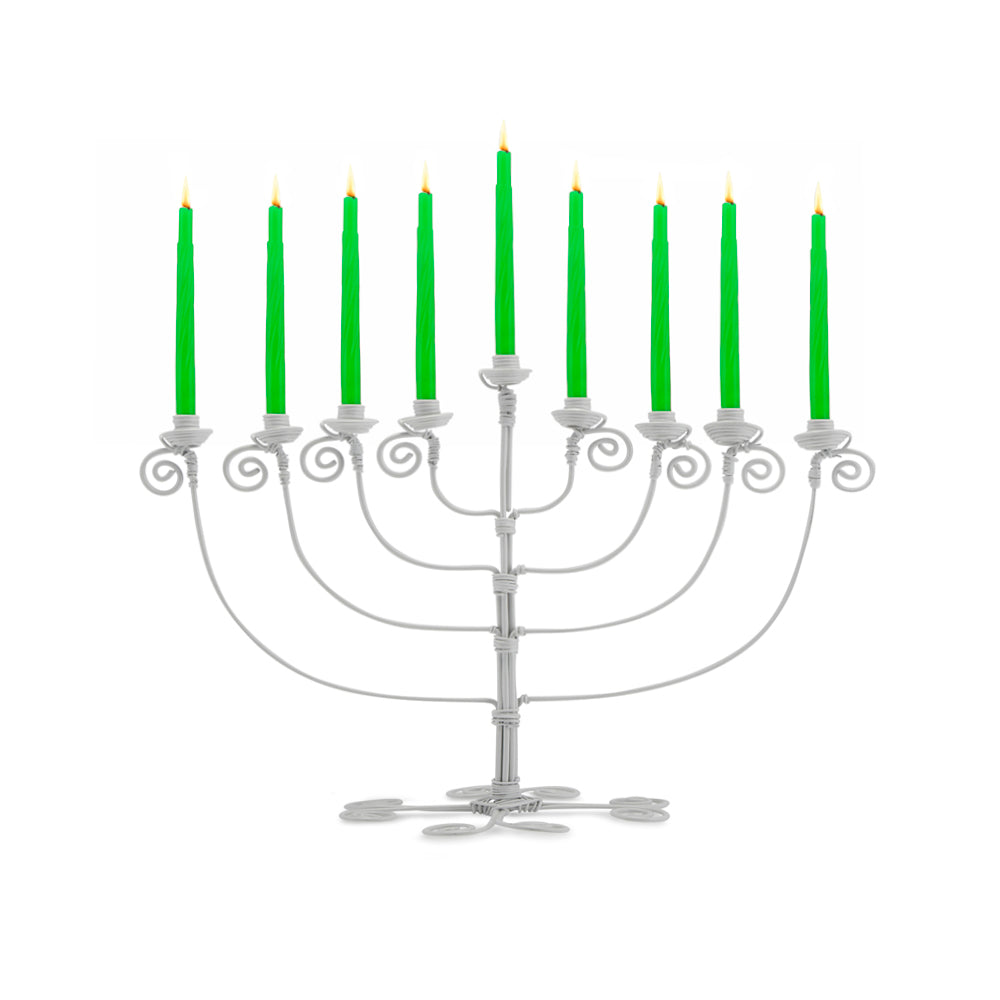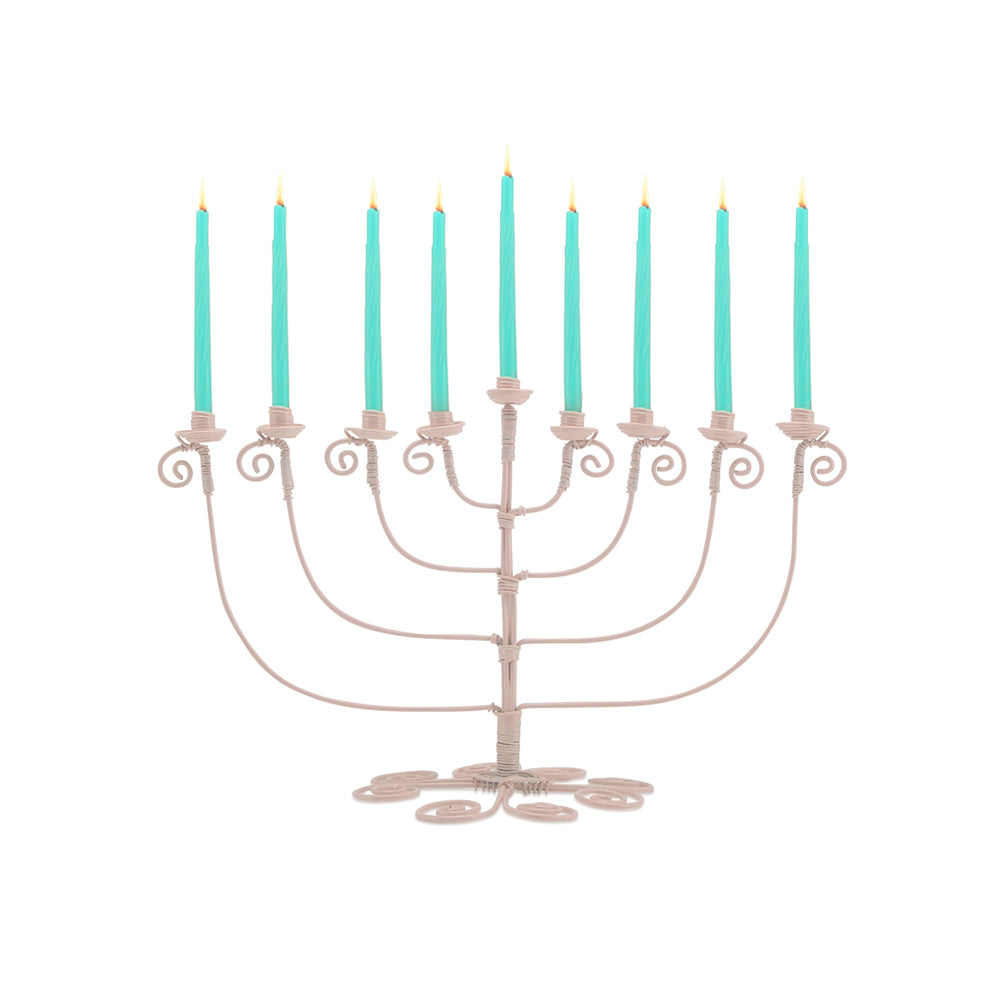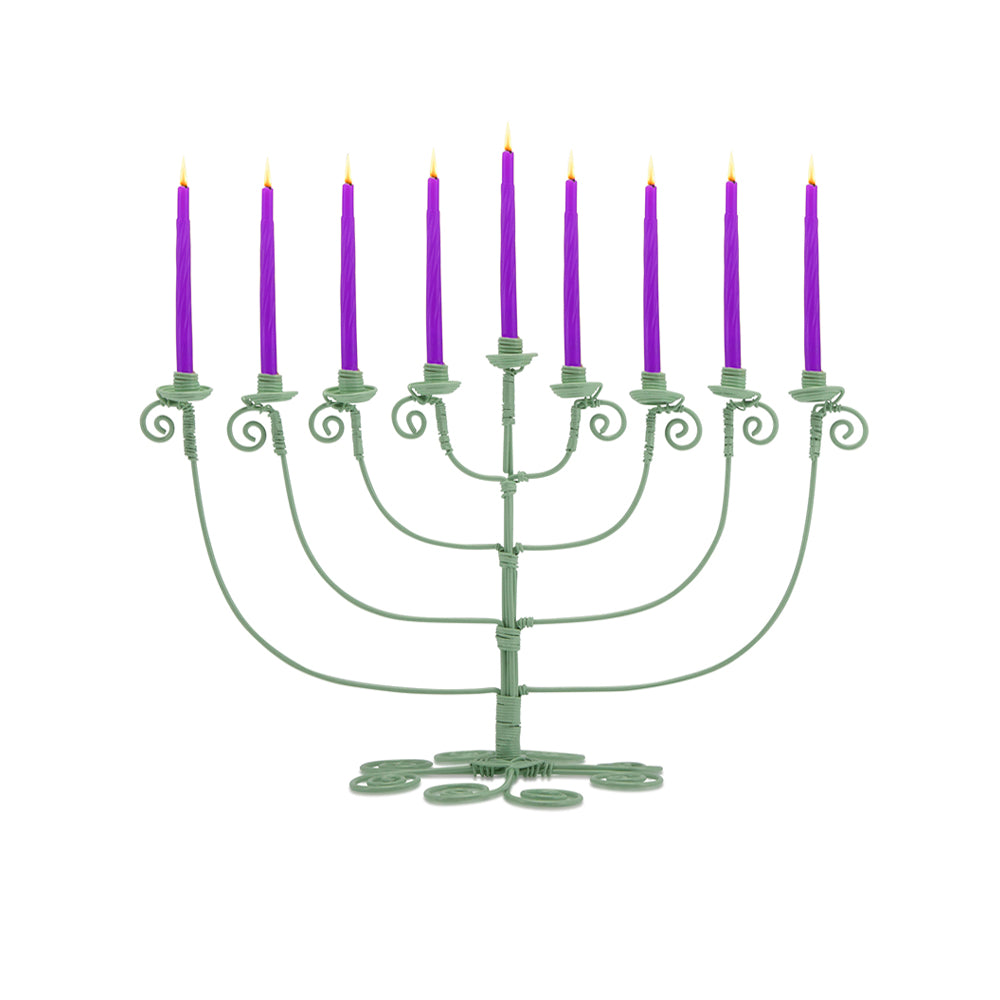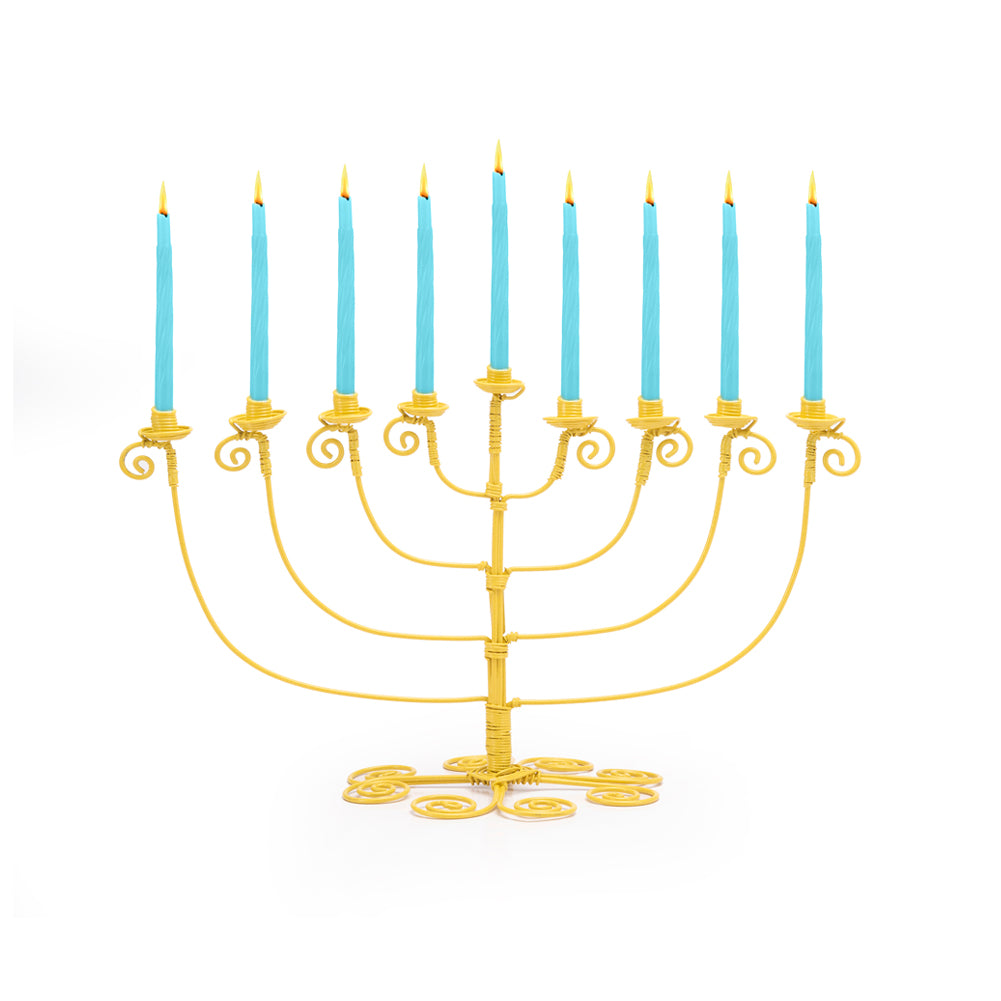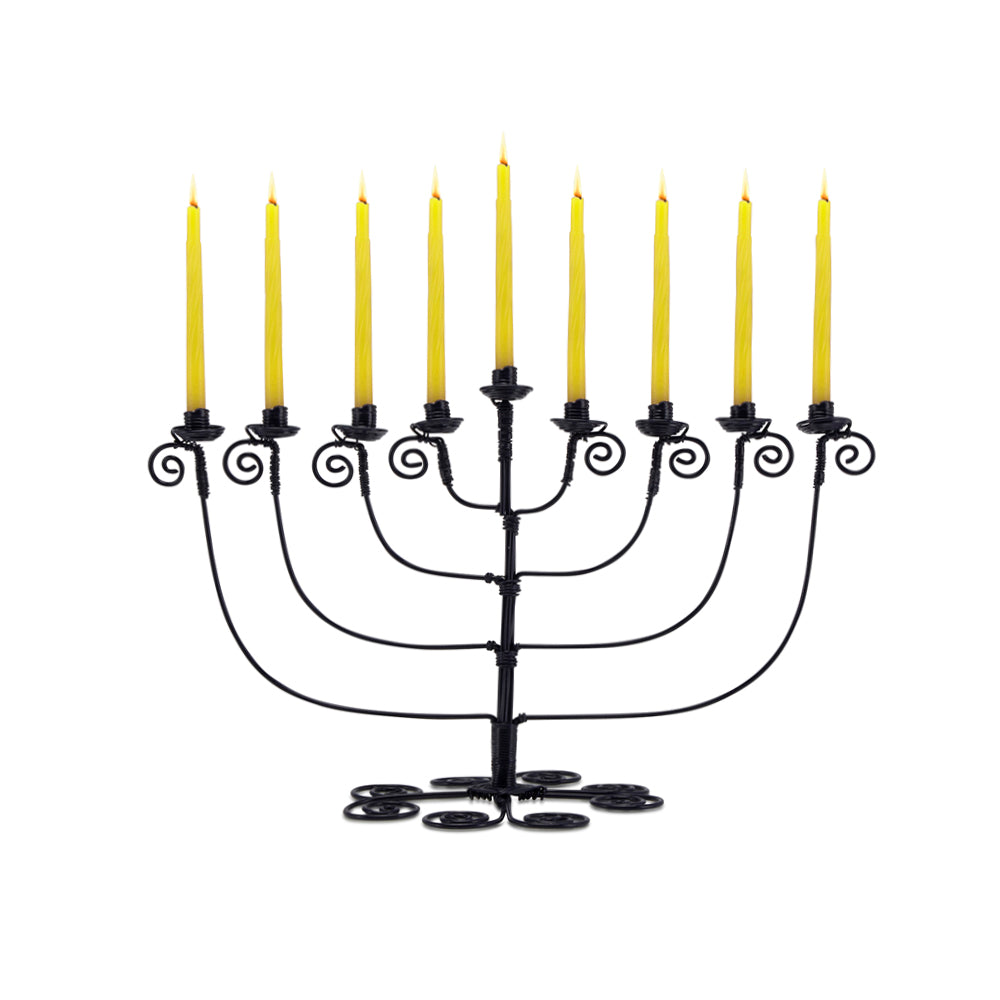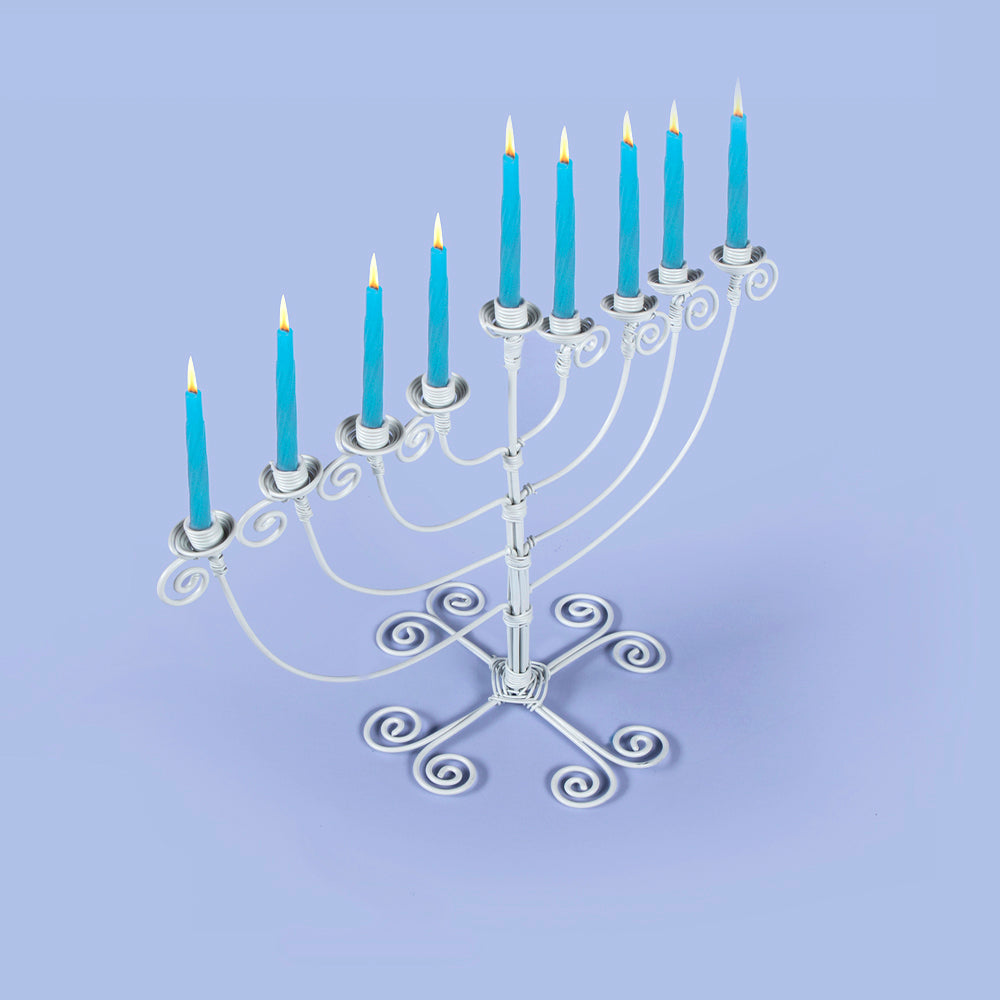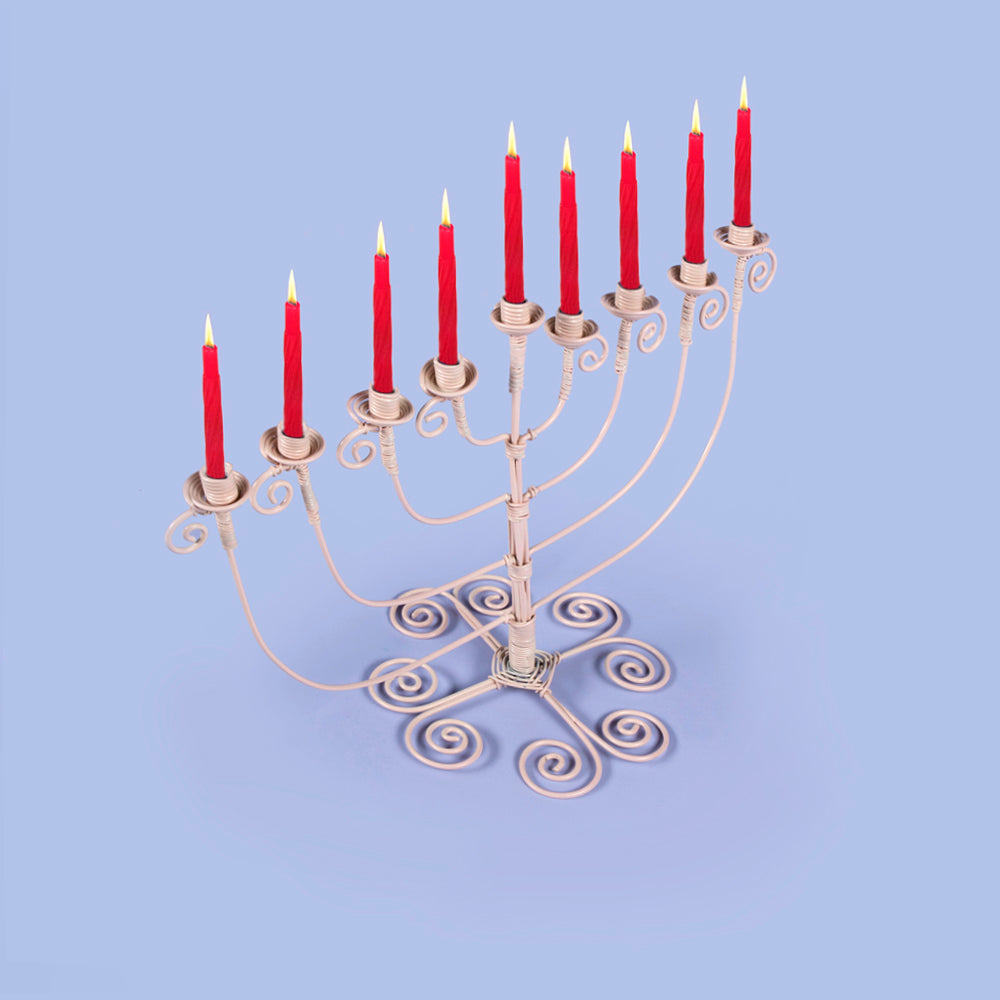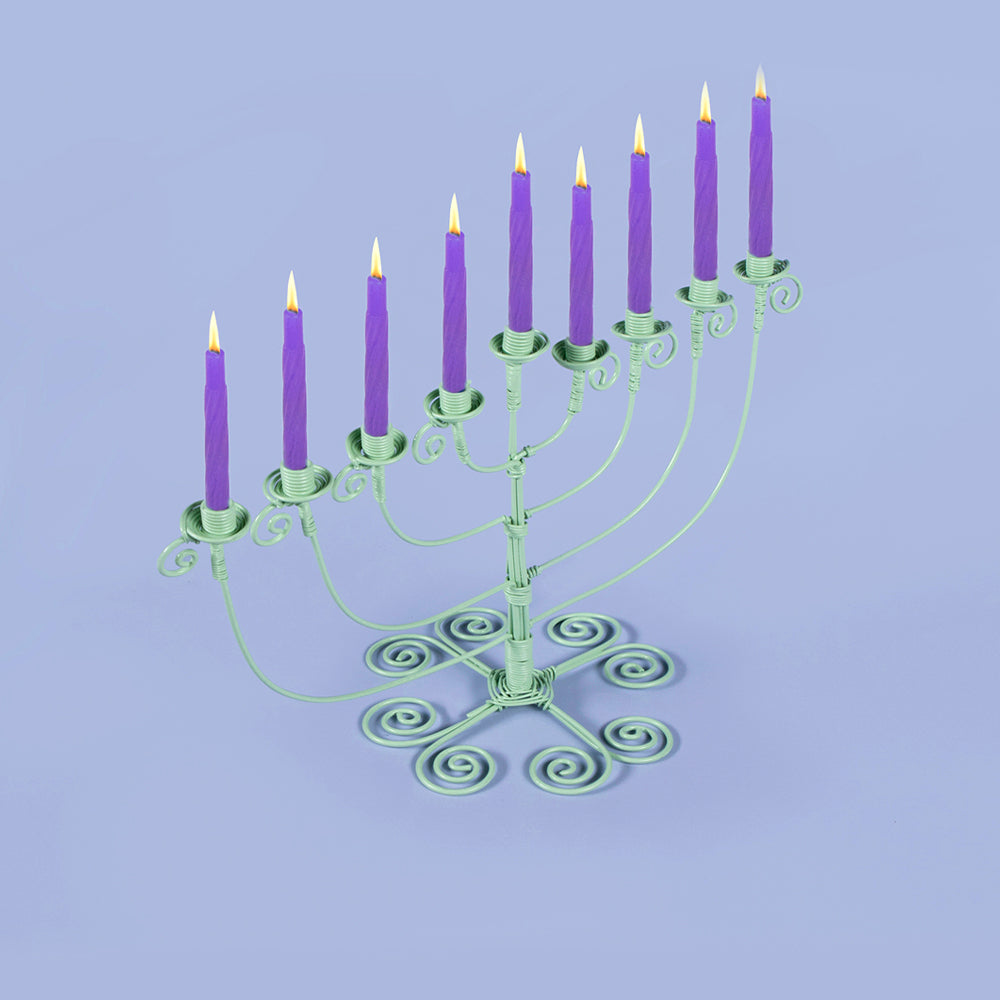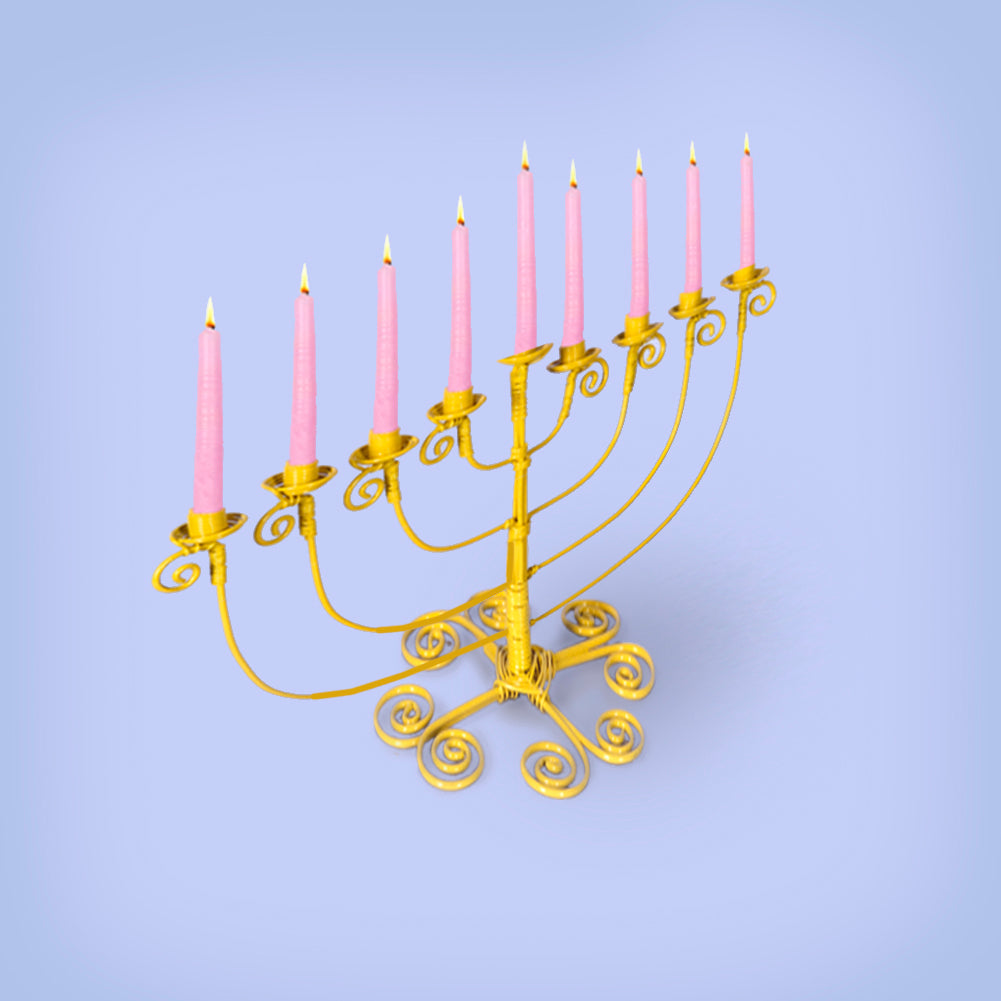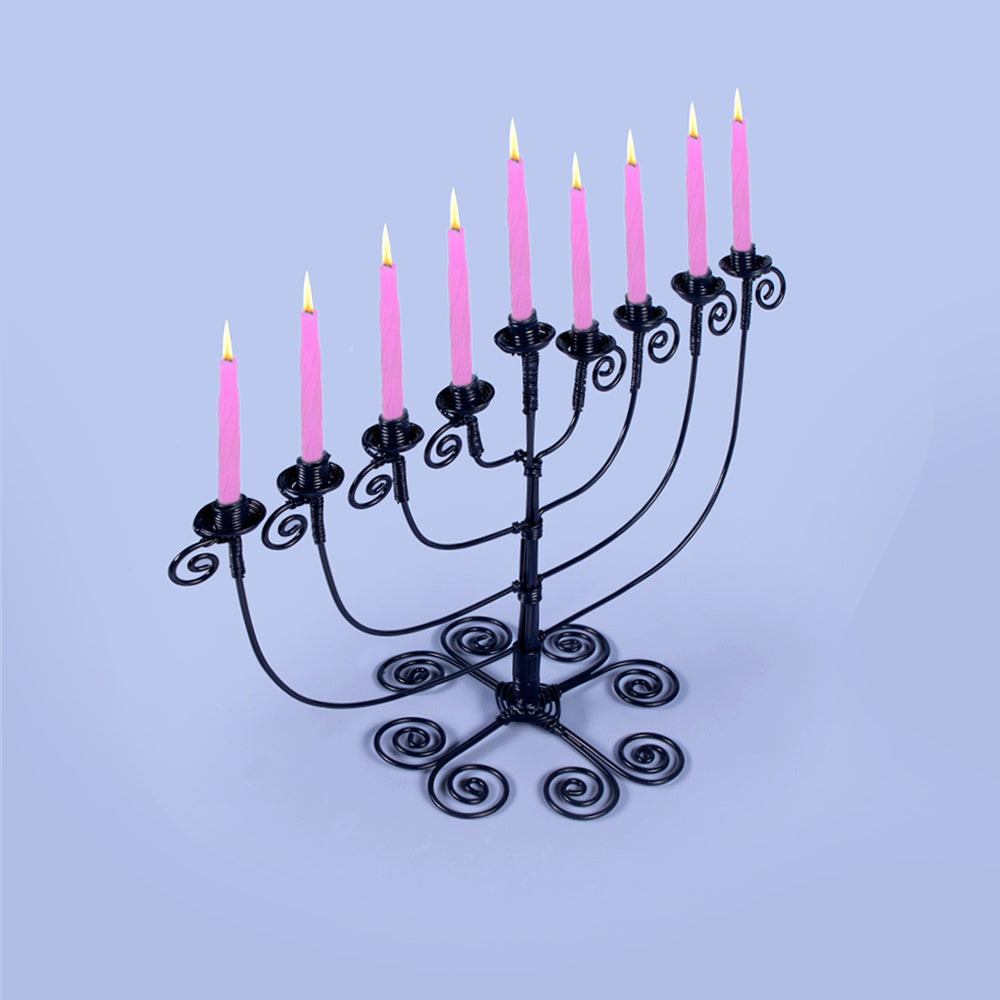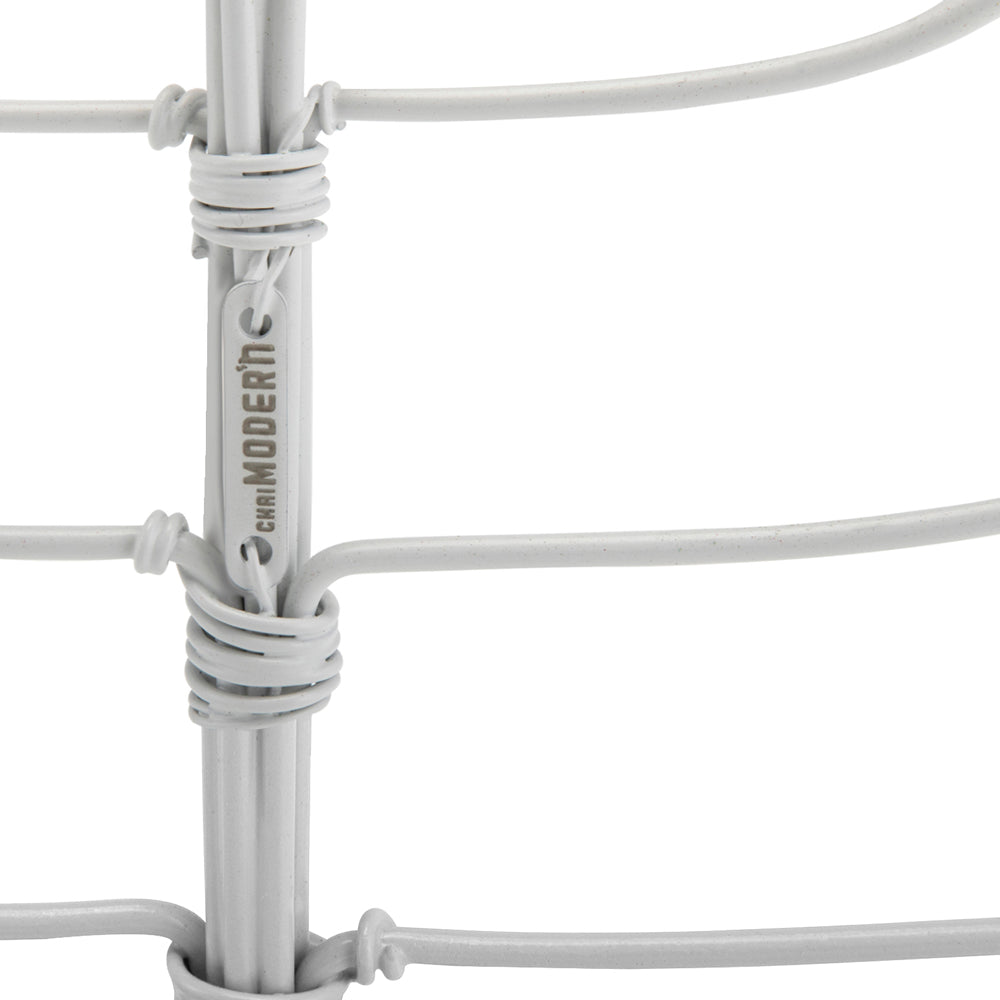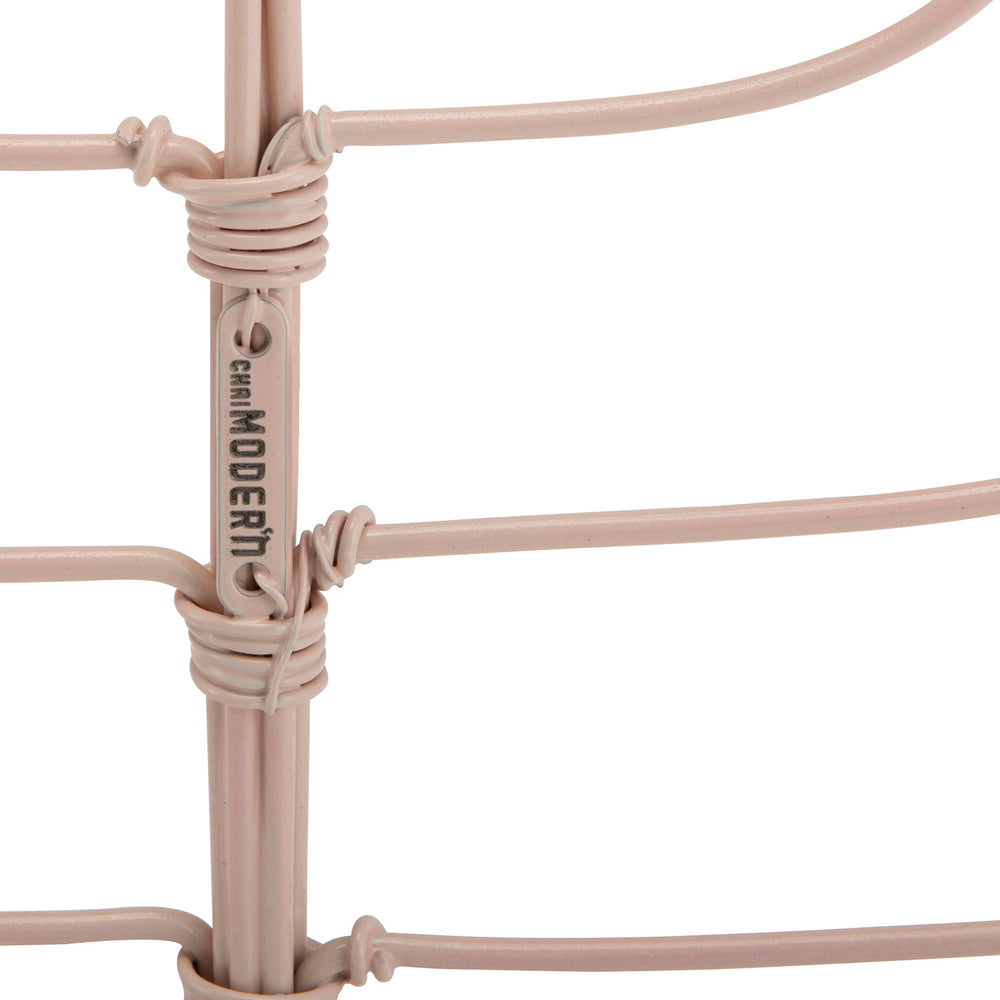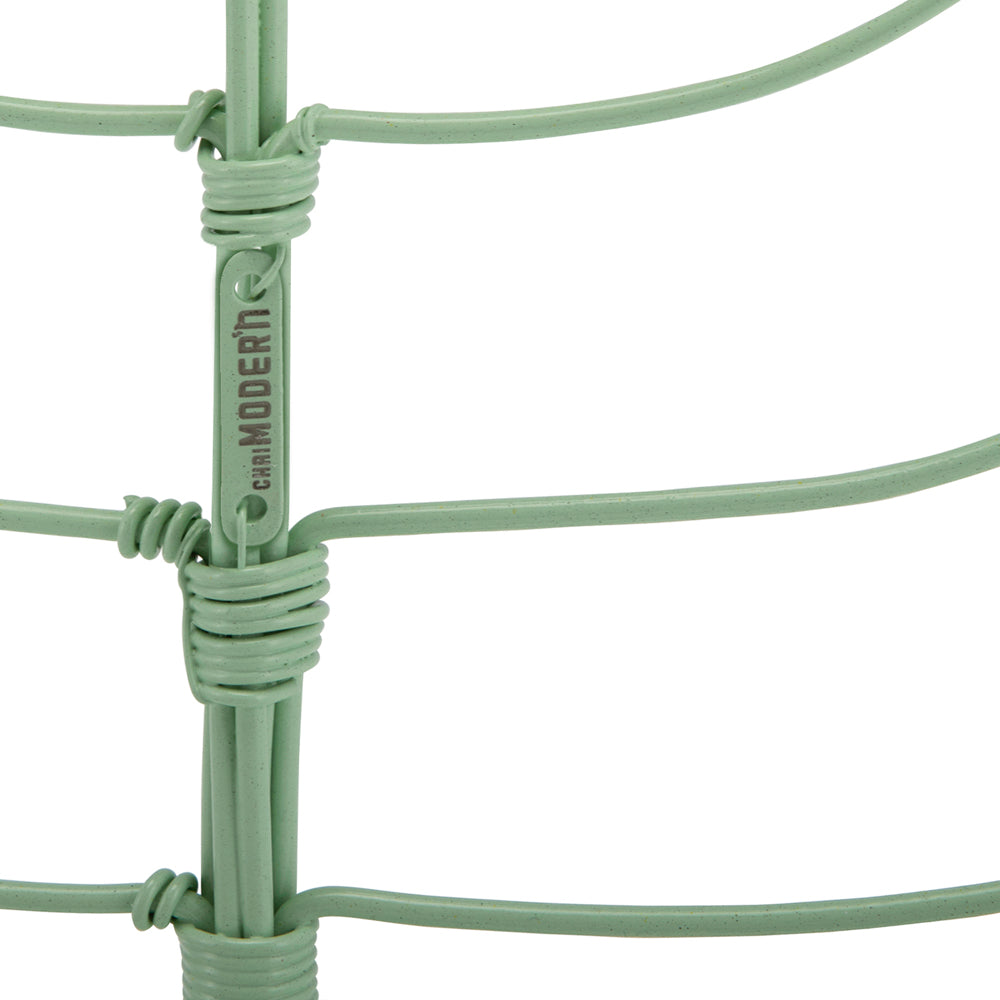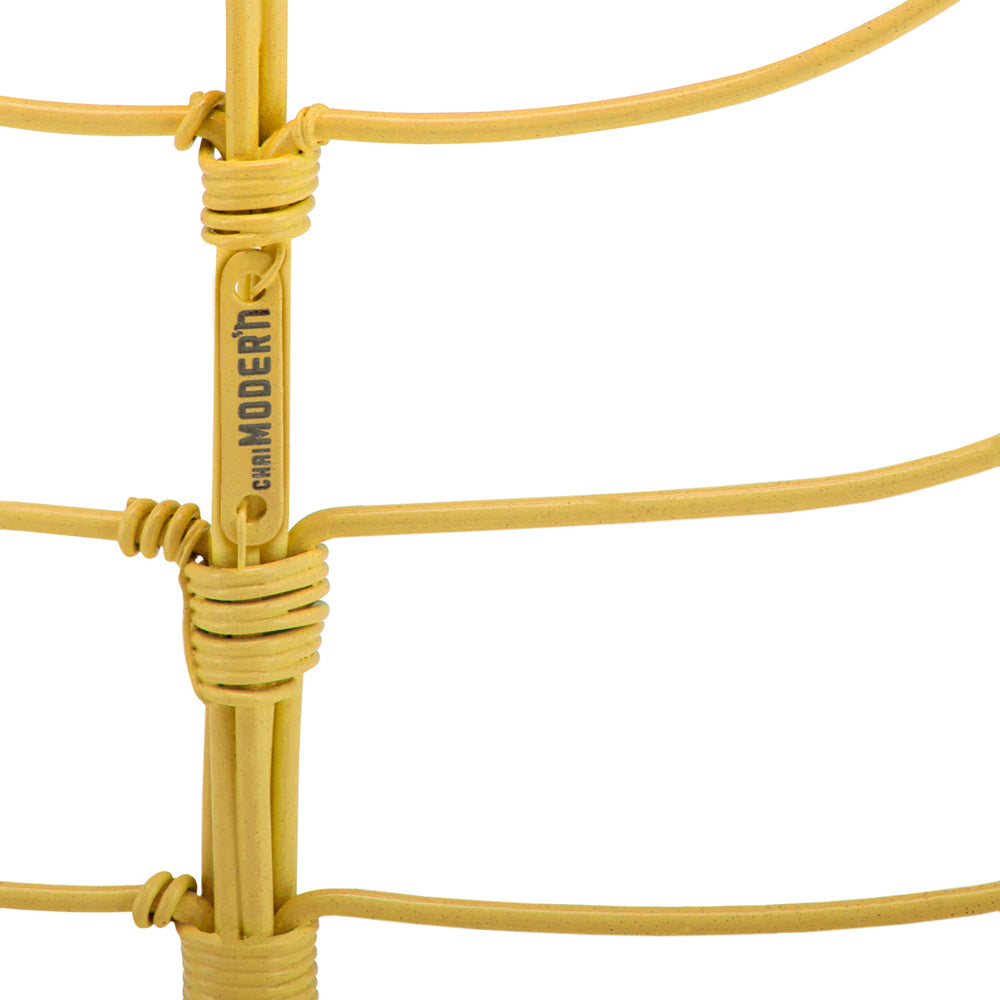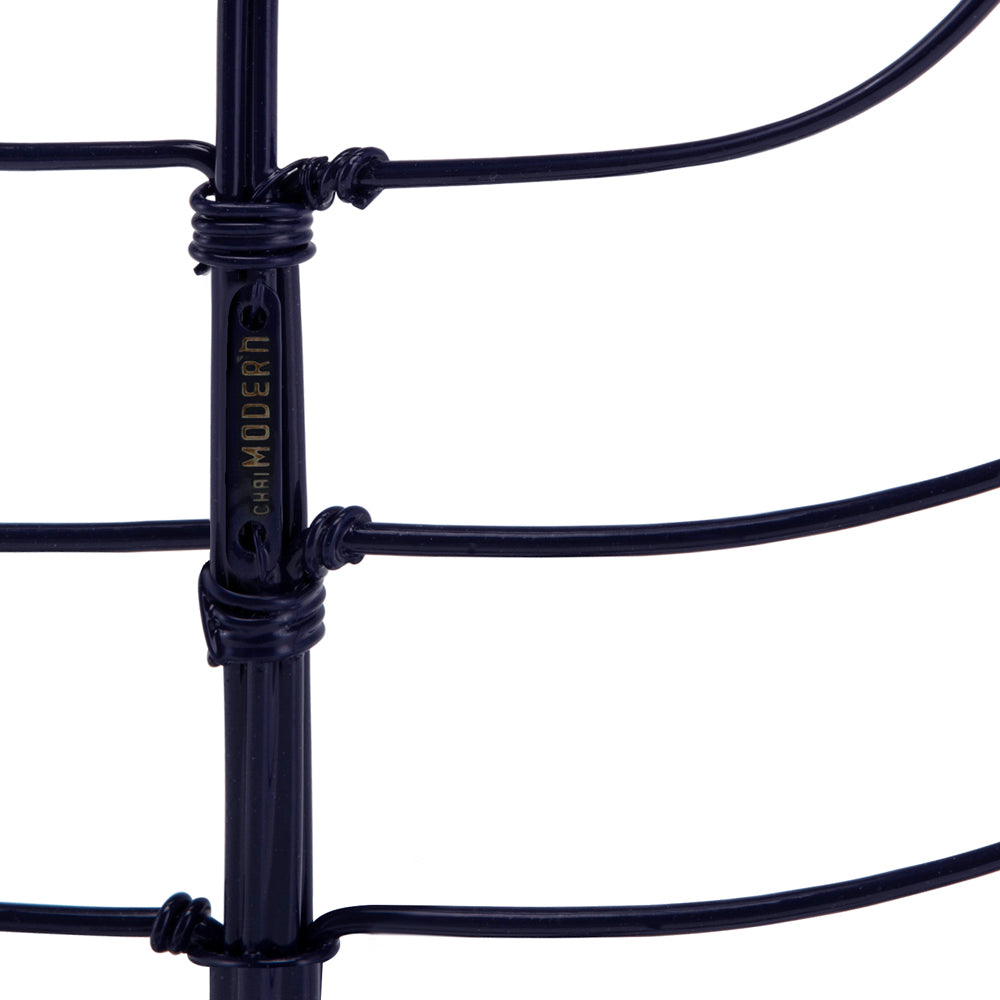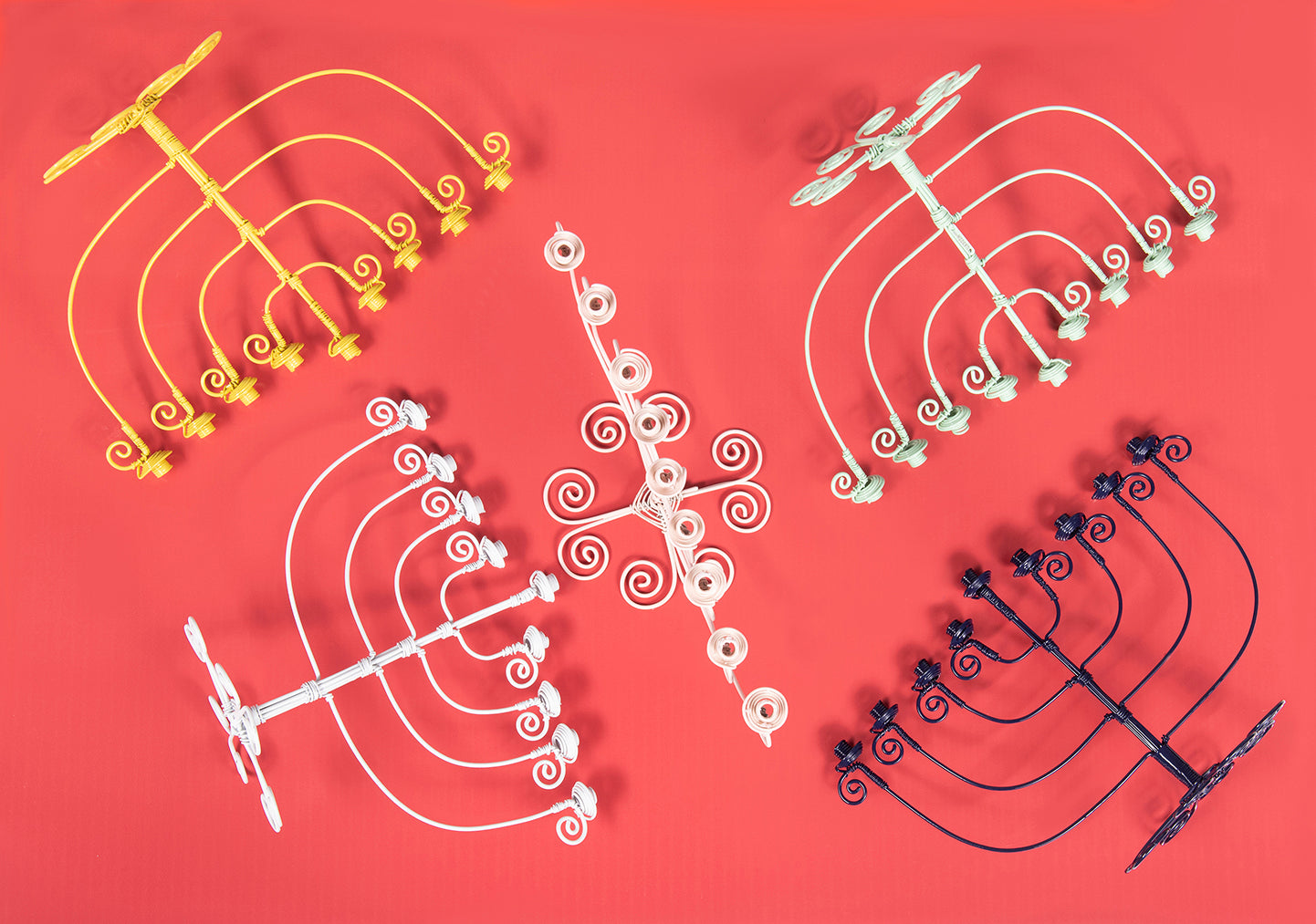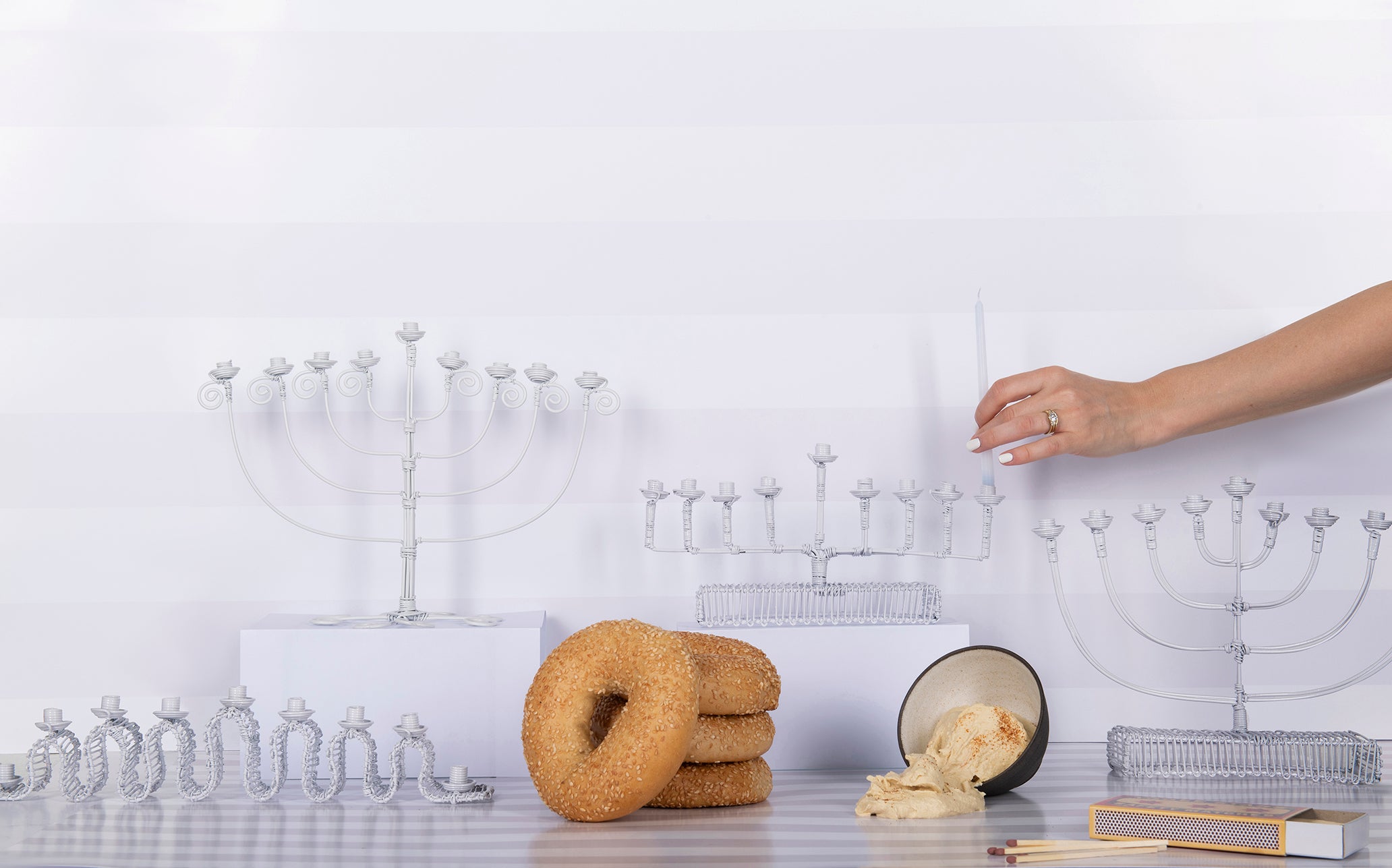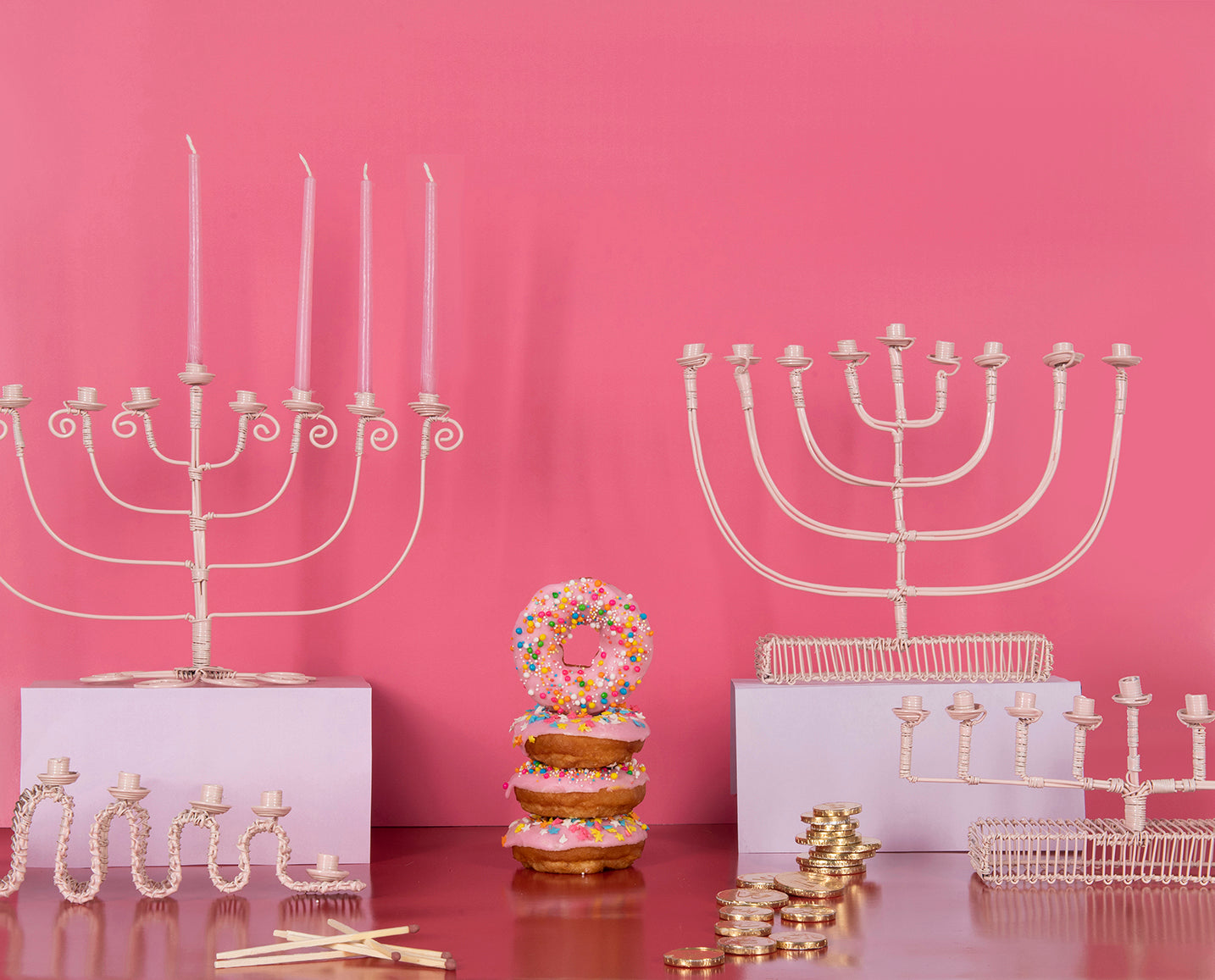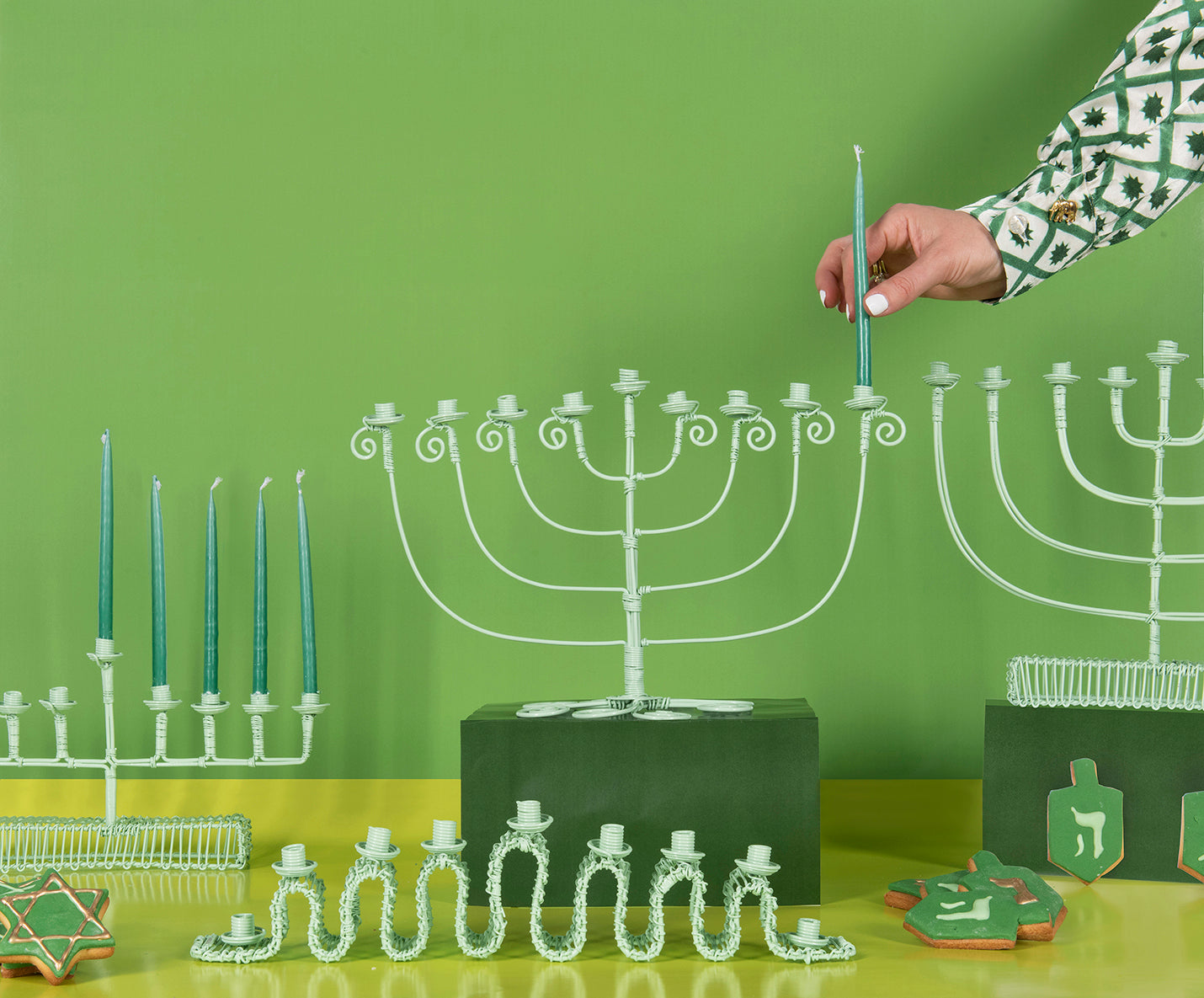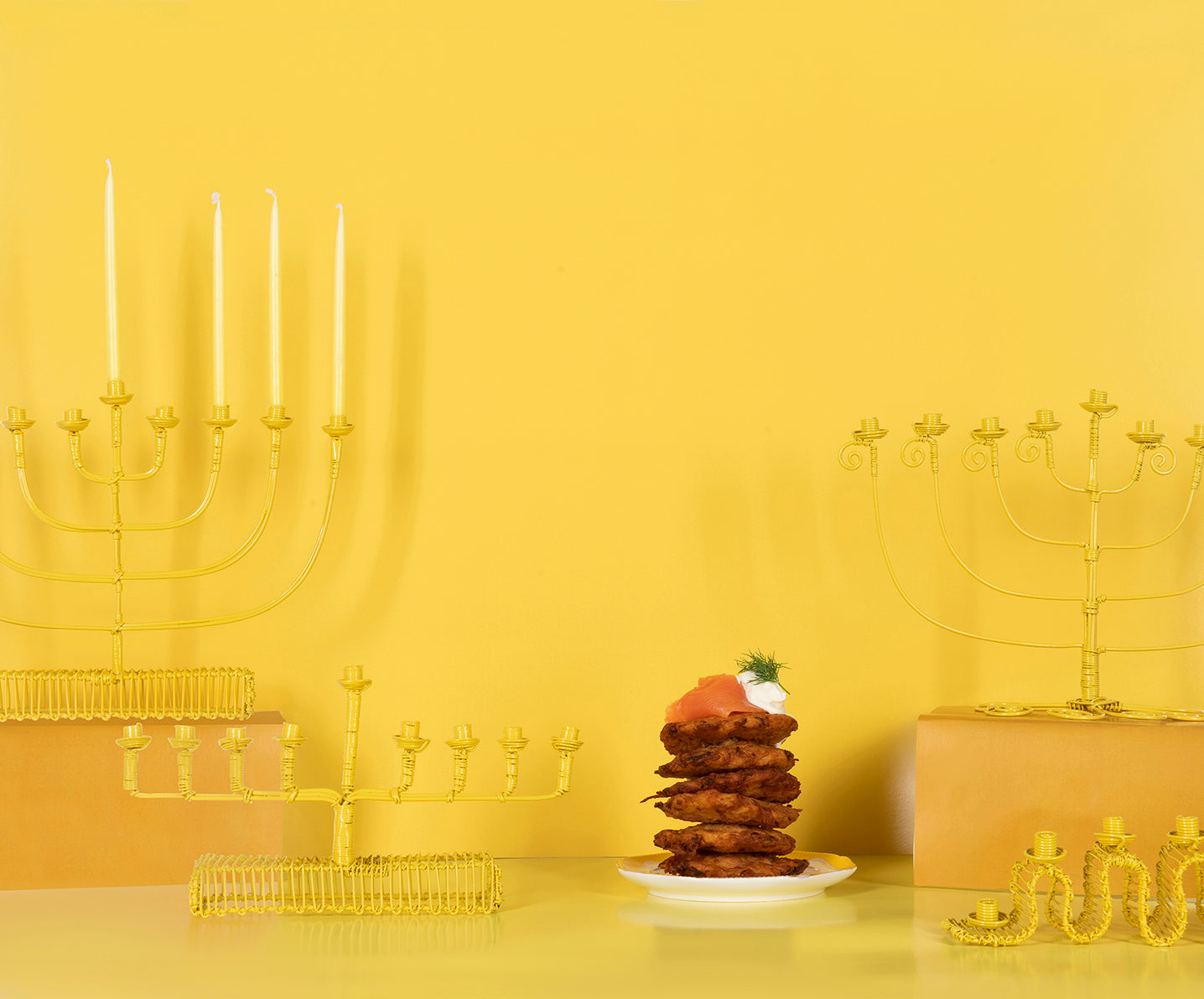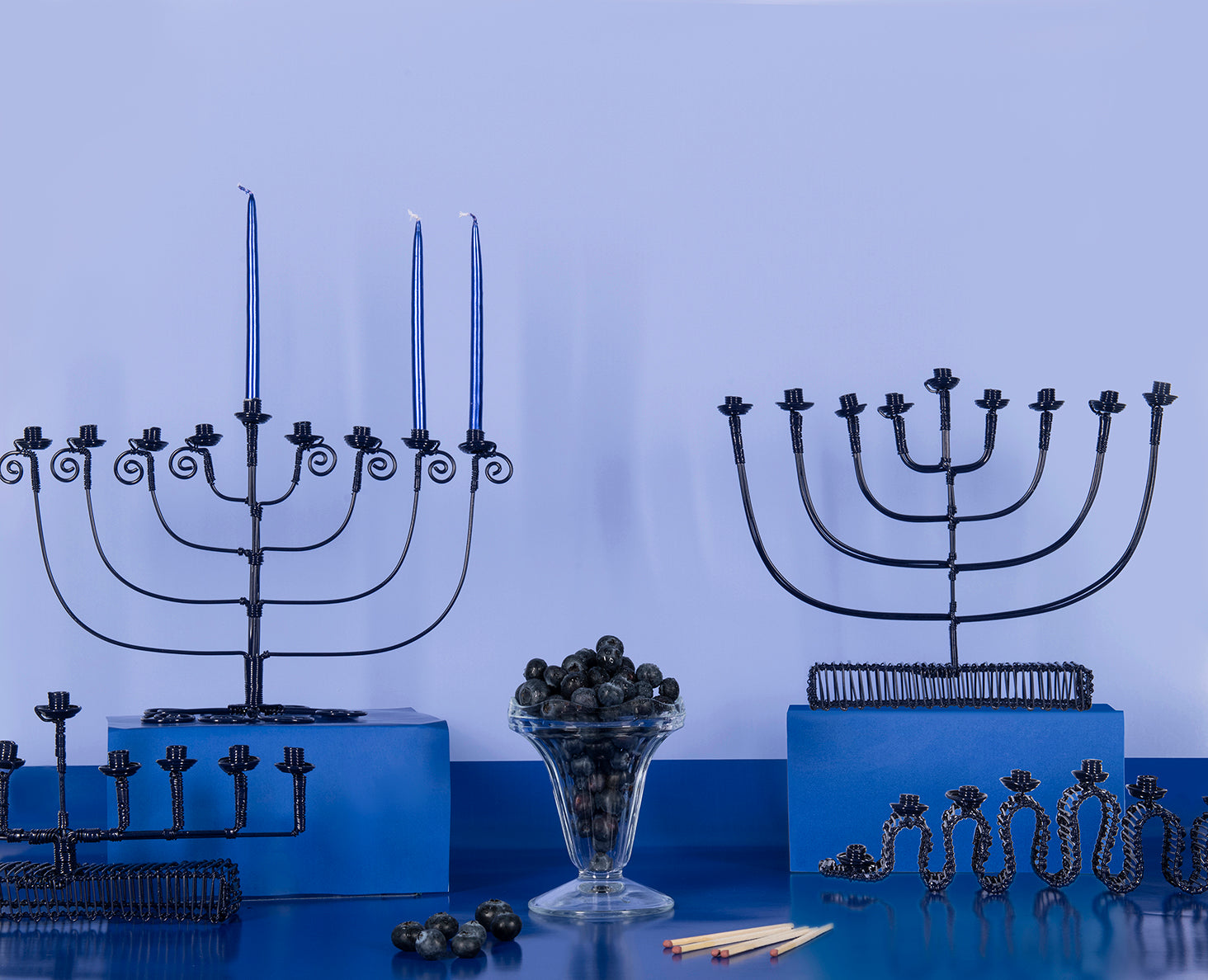 LICHT - TWIRLY MENORAH
Sale price
R1,980.00
Regular price
(/)
At Chai Modern, we relish our partnership with African Creative, from whom we source our exquisite, handcrafted menorahs.
African Creative was founded in 2004, and invests in environmentally responsible and socially ethical production. What started in Cape Town has spread throughout South Africa, and far further across the African continent. African Creative has curated a catalogue of authentic African masterpieces, each handcrafted by African talents with bold designs and a distinctive African aesthetic. The skills of each of these craftspeople are encouraged to blossom to their full potential, with emphasis placed on their sustainable livelihoods.
African Creative is honing craftsmanship in Africa while making a real difference in local communities. Their upliftment efforts make us at Chai Modern proud to stock their handcrafted, wire menorahs in our Licht Collection of four chic, contemporary styles, each with a distinct African flare.
Creativity takes courage. Each of our handcrafted menorahs is as unique and bold as the hands that crafted it. And yet, we strive to ensure a similarity and consistency across our range.
As each piece is handmade, the candle holder size might vary slightly from one to the other. If the candle does not fit perfectly in the holder, we suggest that you stick each candle in with it's own melted wax. Melt the bottom of the candle with the flame of another candle. Once the wax drops in the holder, hold the candle in place for a few seconds until the wax cools and hardens and the candle is secure.
To remove the wax, soak the holder part in hot water until the wax melts away. Any wax residue can then be wiped away with a soft cloth. Do not use anything abrasive, that can scratch the surface.
We hope that when you light your candles you feel as blessed by your menorah as when African Creative and Chai Modern have felt in creating it for you!
Hanukkah Sameach!
Powder coated galvanized steel wire 
27cm L x 13cm W x 22cm H
10.6" L x 5.1" W x 8.6" H
Takes 0.9cm / 0.36" diameter Hanukkah candles
---

Secure payment gateways provided by Payfast and Payflex. Payment options include Visa and Mastercard, Instant EFT, and Buy Now Pay Later.
Our products are packaged to withstand the rigors of worldwide shipping.

All fragile items are packed between honeycomb structural board, and then placed into stable shipping cartons.

Order Process

We always endeavour to keep all items in stock, but this is not always possible. If out of stock, our production lead-time is 3-4 weeks. If you need your order to ship urgently, please email us:

info@chaimodern.com

Once picked and packed, your order is dispatched to our courier partner for delivery at your selected address.

Courier Partners -

ChaiModern uses DHL, Fedex and UPS depending on where in the world we are delivering to.

Delivery period in South Africa is usually 3-5 working days, some items can take up to 7 days.
 Once your order is dispatched we will email you a tracking number where you can track your order via.

International deliveries

All vat, duties and taxes on arrival of shipment are for the recipient's account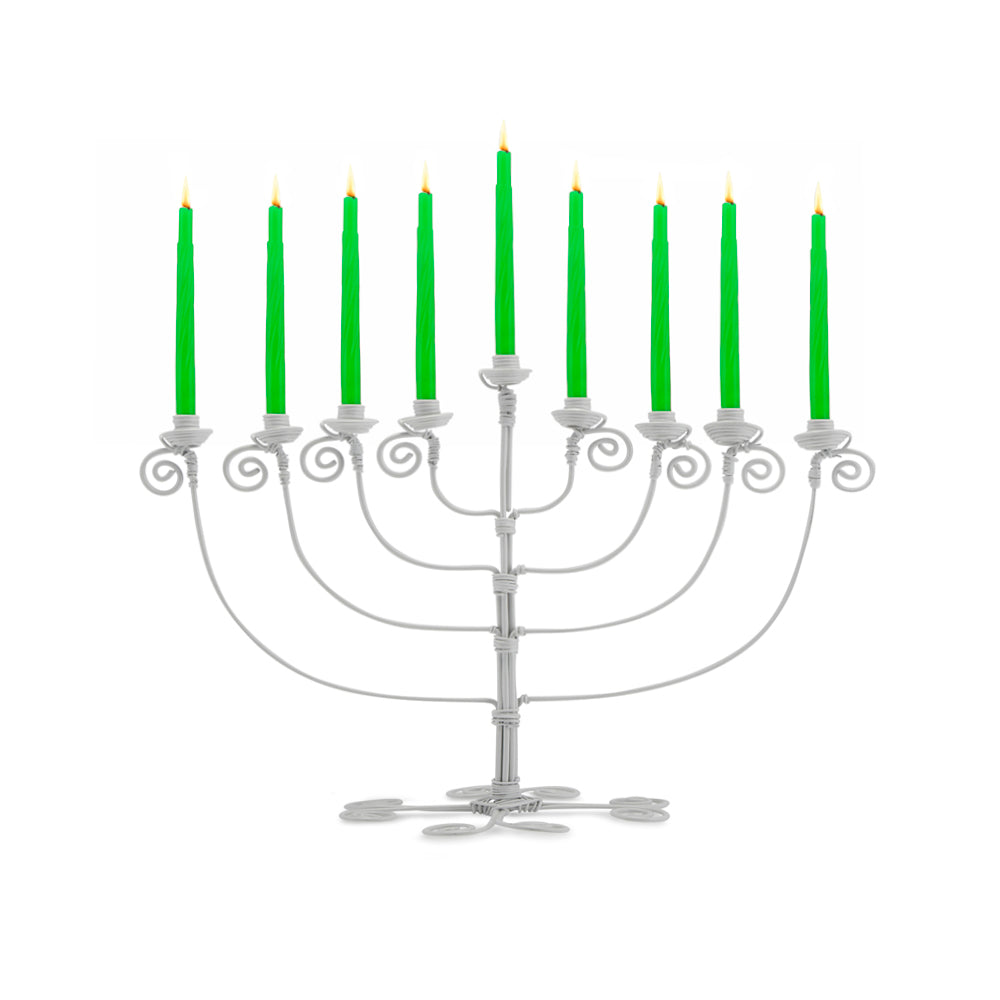 LICHT - TWIRLY MENORAH
Sale price
R1,980.00
Regular price
Choose options